sidebar
New Rythmique Class and Second Graduating Rythmique Class!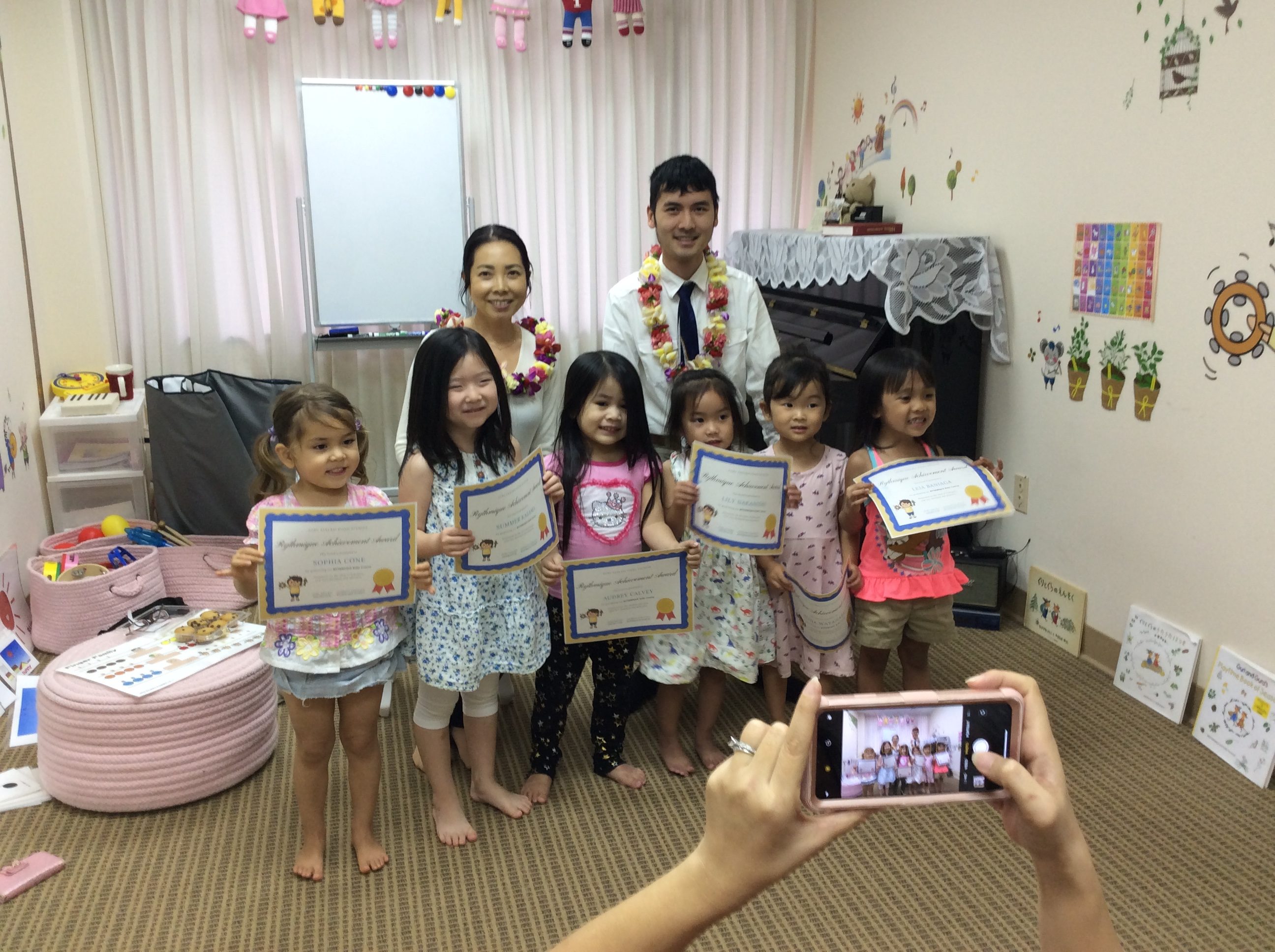 Our second Rythmique class is graduating! Congratulations to all of our Rythmique students! Good luck in your piano classes!
We are planning on opening another 'RYTHMIQUE Kids!' in March! We are accepting toddlers aged 1-2 years old at our piano studio in Pearl City.
This class is a musical head start to prepare toddlers for music lessons by learning rhythm, notes, and musical expression through movement and it's really fun!
The lesson schedule will be:
Every Saturday at 3:30-4:00pm
Ages: 1-2 years old boys and girls
Cost: $55 per month
All lessons are 30 minutes each / meet once a week
Each class is limited to 5-10 students
If you are interested, please. email at pianonnon1024@hotmail.com or call at 636 – 0143! For more info about this, please visit: www.nobusakurai.com/rythmique